Meet the Team
Meet Tu Nguyen, Site Engineer and Webuild scholar!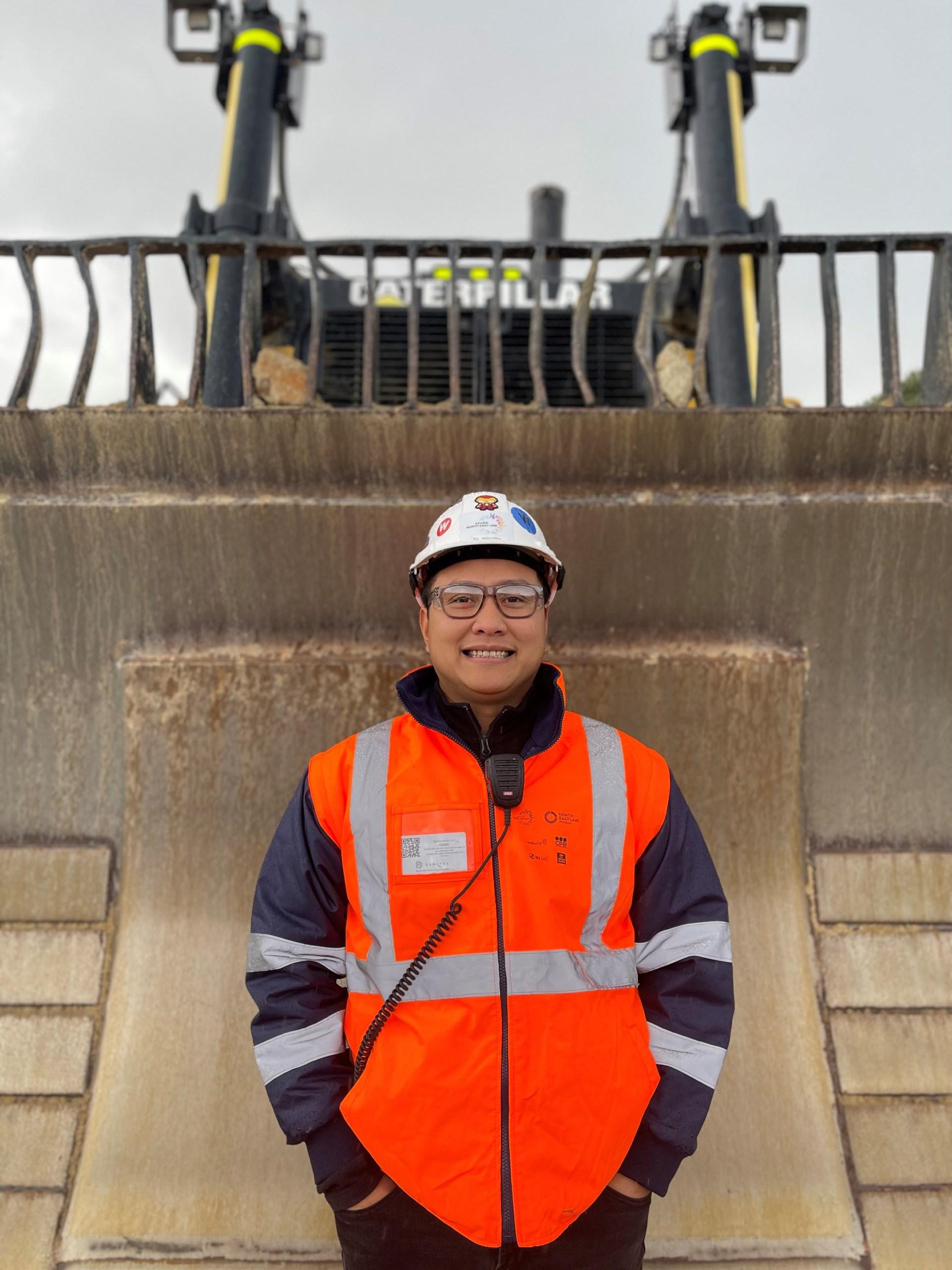 Tu moved to Australia in 2005 and has since built a career and family life in Melbourne where he is working on the North East Link (NEL) Project.
"I came to Australia from Vietnam when I was 17, back in 2005. I came with very little English but full of hope and determination. I completed year 11 and year 12 in Melbourne and managed to get the second highest score in my high school with few awards as well. After finishing high school, I got into a Bachelor of Civil Engineering at the University of Melbourne and graduated in 2013. I was interested in studying engineering because I always like a good challenge and solving problems. No matter the problem, I want to find the solution. My motto is "there's no problem that can't be solved."
"After finishing university, I started working as a research assistant before taking a bit of a detour from my engineering career. A friend of mine had opened a business and asked me to help manage it, so I temporarily put my engineering dream on hold to help her for several years.
"Towards 2019 when I decided to have a family and coincidently Covid hit, the business was on pause; I had some time to reflect on what I really wanted in life and how I want my children to see me. It hit me hard. I decided to go back to study and chase my dream again. I took on Master of Engineering Majoring in Structure at Melbourne University.
"It was a big challenge for me because I left the field for a relatively long time; it was a big step going back to study after all that time, but it certainly paid off! 
"I was doing quite well with my studies, and achieving high distinctions, so I applied for a Webuild scholarship. They had faith in me and granted me the scholarship that supported my education.
"My professor saw my potential and asked me if I would like to continue studying by completing a PHD, but I decided it was time for me to move away from studies and establish an engineering career.
"I started working as an intern with Webuild in November 2021 and was promoted to a full- time contract as a Junior Engineer after six months - that kicked off my career. I was recently promoted once again this year to Site Engineer, and I'm very happy and grateful. 
"I'm currently working on the North East Link (NEL) Primary Package Project in Melbourne. My role involves everything from controlling and recording daily activities and doing quality assurance, to procurement, working with subcontractors and managing their packages. 
"What I enjoy most about working on the NEL Project is the people to be honest. I like my team, the people I work with are just great. Having a young child while working full-time is a lot, sometimes it's hard coming to work, but my passion for the job gets me going. I get to do what I love and at the same time make friends and create memories. 
"Before coming to construction, I never thought that I wanted to be on site, I wanted to become a consultant. But after coming to site, seeing how thing are constructed, it excited me. I like being outdoors, seeing the design constructed and taking shape, meeting people with the same passion. 
"What excites me about future of engineering and construction is that anything is possible. There's nothing that we can't do. And if something can't be done today, we will work together to find a solution to make it happen tomorrow. 
"Outside of work, I like to spend time with my family and play with my son, he is also my motivation. He's two and a half, has lots of energy and an obsession with construction as well. Melbourne is my home now, but I'm always open to new opportunities. Webuild has projects all around the world and exciting opportunities for engineers to showcase their skills. I can't wait to see where my career takes me next." 
About the North East Link Project 
Webuild, as part of the Spark Consortium is delivering the North East Link Primary Package in Melbourne. The project scope includes the design and construction of twin three-lane tunnels approximately 6.5 kilometres long, and other related works. Once complete, it will be the longest road tunnel in Victoria, providing an essential link in the city's freeway network, reducing congestion and travel times for tens of thousands of motorists. The project will enable a more sustainable future by taking 15,000 trucks off local roads every day and reducing trave times by up to 35 minutes for commuters. The consortium will be responsible for the operation and maintenance of the freeway for 25 years after completion of the work.
Meet the Team – North East Link Project | Tu Nguyen
Information material - Bridge project over the Strait of Messina