Perdaman Ceres Urea Plant
Civil and Industrial Buildings
---
---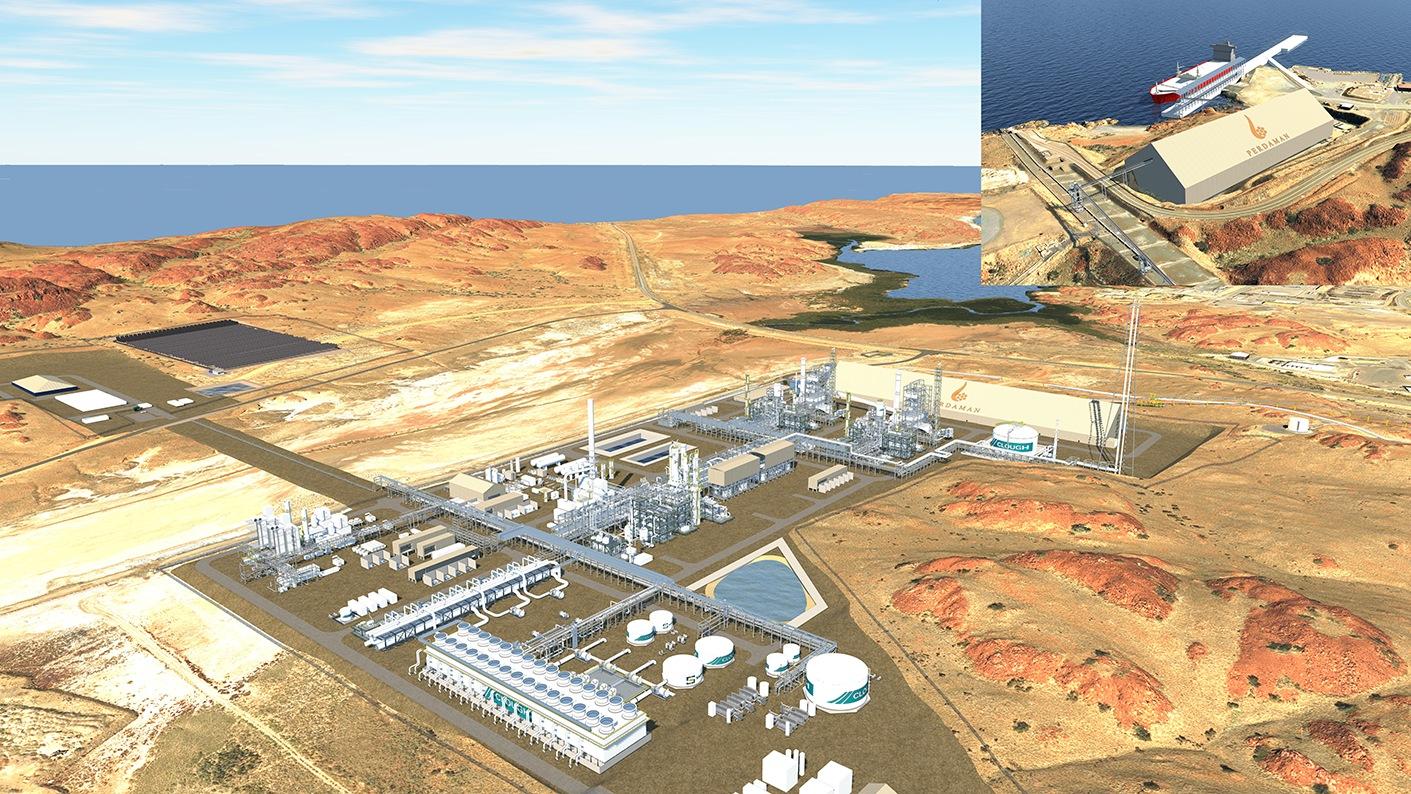 CONTRACTOR:
Joint-Venture between 50% Clough (Webuild Group) and 50% Saipem 
Located on the Burrup Peninsula, approximately 20 kilometres north of Karratha on the Western Australia coast, the plant will be the largest in Australia and one of the largest in the world.
The contract entails the Engineering, Procurement, Construction, Pre-commissioning, and Commissioning of the plant, which will have a production capacity of more than 2 million metric tons of urea per year. 
The plant will produce fertiliser from urea by transforming natural gas into ammonia and then into urea. The installment of of SynCOR Ammonia™ technology from Topsoe will make Ceres the largest ammonia plant in the world on a single synthesis reactor, while the production process of urea will use Snamprogetti™ proprietary technology. 
The plant will have a control system to ensure that the urea produced will be of the highest quality. It will also have will be on the avantgarde in terms of energy efficiency and emission reduction, with a design to minimise the carbon footprint of its production of fertiliser. Perdaman and the joint-venture have a commitment to make the plant net carbon zero by 2050.
With Ceres Urea Plant project and Clough's technical expertise, Webuild expands into infrastructure for the production of urea for fertiliser, a growing market essential for food security. 
Perdaman Ceres Urea Plant
Information material - Bridge project over the Strait of Messina