Meet the Team
Meet Heidi Groom, Senior Community and Stakeholder Engagement Advisor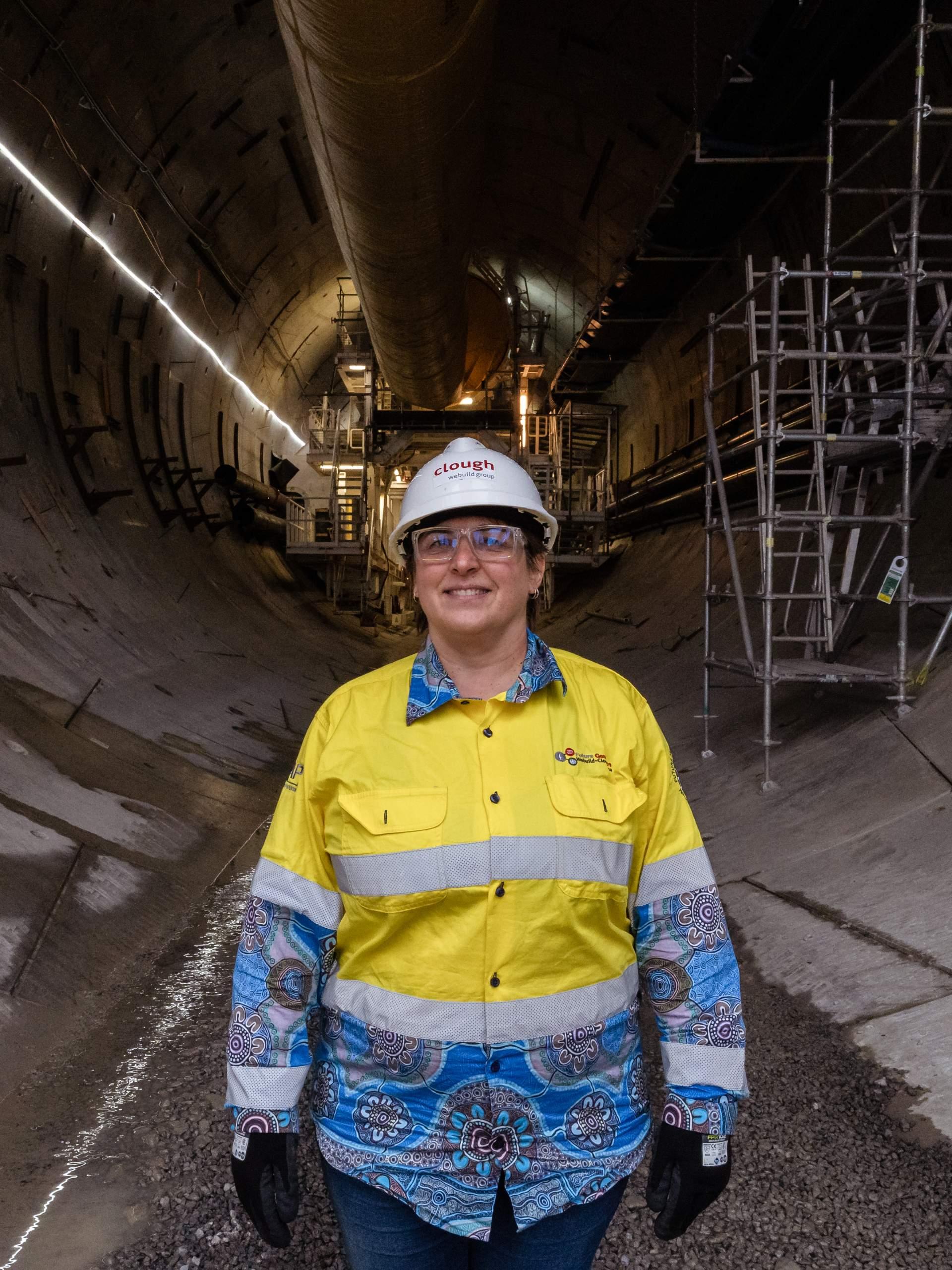 Heidi joined the Snowy 2.0 project team in March of 2021 as a Senior Engagement Advisor, living locally, just outside of Cooma, New South Wales. The dedication she has for her role and her understanding and connection to the area and people have made her an invaluable resource for the team.
"Our team has grown since I started, which means we can now deliver even more, as well as draw on a wider variety of skill sets and experiences, to produce higher quality outputs," Heidi said.
"I am part of an amazing team that supports me and this project, and that means I can put more focus into planning, revision, and quality control, even expanding on my own abilities and increased number of opportunities to work collaboratively.
"Being part of the community team, we all value teamwork. We are all 'people' people, communicators, and engagers, each with unique strengths, which has allowed us to deliver the best outcomes for our community. With more than 2,500 workers spread across a vast geographical area, the cultural and social scale of this project is massive. There are more than 30 nationalities represented across the project, and that provides opportunities for interaction with some of the brightest minds in the world right here building Snowy 2.0. The sharing of stories, experiences, culture, and friendships is hard to beat."
The sheer size of this iconic project is incredible, with many people from around the world coming to be part of its delivery. For Heidi, the Snowy 2.0 Project is quite the departure from her previous home in Sydney. 
"My husband and I moved away from Sydney, to join this project and enjoy a new lifestyle, one where we can come home every night to our animals and to our own bed. Working on a five and two roster works for me and my family; on occasion I spend one or two nights on site and stay in the camp, but I also get the chance to work from home – the flexibility of my role allows for a great work-life balance."
"One of my Dad's best mates was a Snowy Scheme worker, and I grew up visiting the mountains and in particular remember tours of the Guthega Power Station as a child."
"If being a part of an iconic project that people will talk about for years to come means anything to you, then there's no reason you wouldn't put an application in! Anyone who is willing to work hard and who is up for a challenge, working as part of a great team, will thrive. Living and working in the beautiful Snowy Mountains, surrounded by the most amazing scenery and the best sunrises and sunsets you will ever see, is just a bonus."
"Every day I meet people with interesting backgrounds, I love to ask people where they come from and how they got to be here in their careers. For many, it's a change, they took a gamble, a leap of faith, looking for a challenge, a new start, or an adventure, and Snowy 2.0 is where they landed. From a cat-breeding music teacher with an extensive Emergency Services background, if I can do it, and love it, so can you!"
About the Snowy 2.0 Project 
Webuild is part of Future Generation Joint Venture - FGJV, the principal contractor for Snowy Hydro Limited, delivering the iconic Snowy 2.0 Project, which will help underpin Australia's renewable energy future.
Snowy 2.0 will increase the generating capacity of the Snowy Scheme by 2,000 megawatts (MW), up from current capacity which stands at 4,100 MW, and will also triple its pumping capabilities which the Scheme currently has at Tumut 3 power station.
Importantly, Snowy Hydro supplies the National Electricity Market at times of peak demand. As renewable energy sources continue to feed a greater proportion of power into the grid, Snowy 2.0 will help keep the lights on when the wind is not blowing or the sun is not shining.
Meet the Team – Snowy 2.0 | Heidi Groom
Information material - Bridge project over the Strait of Messina