Dams, hydroelectric power plants
---
---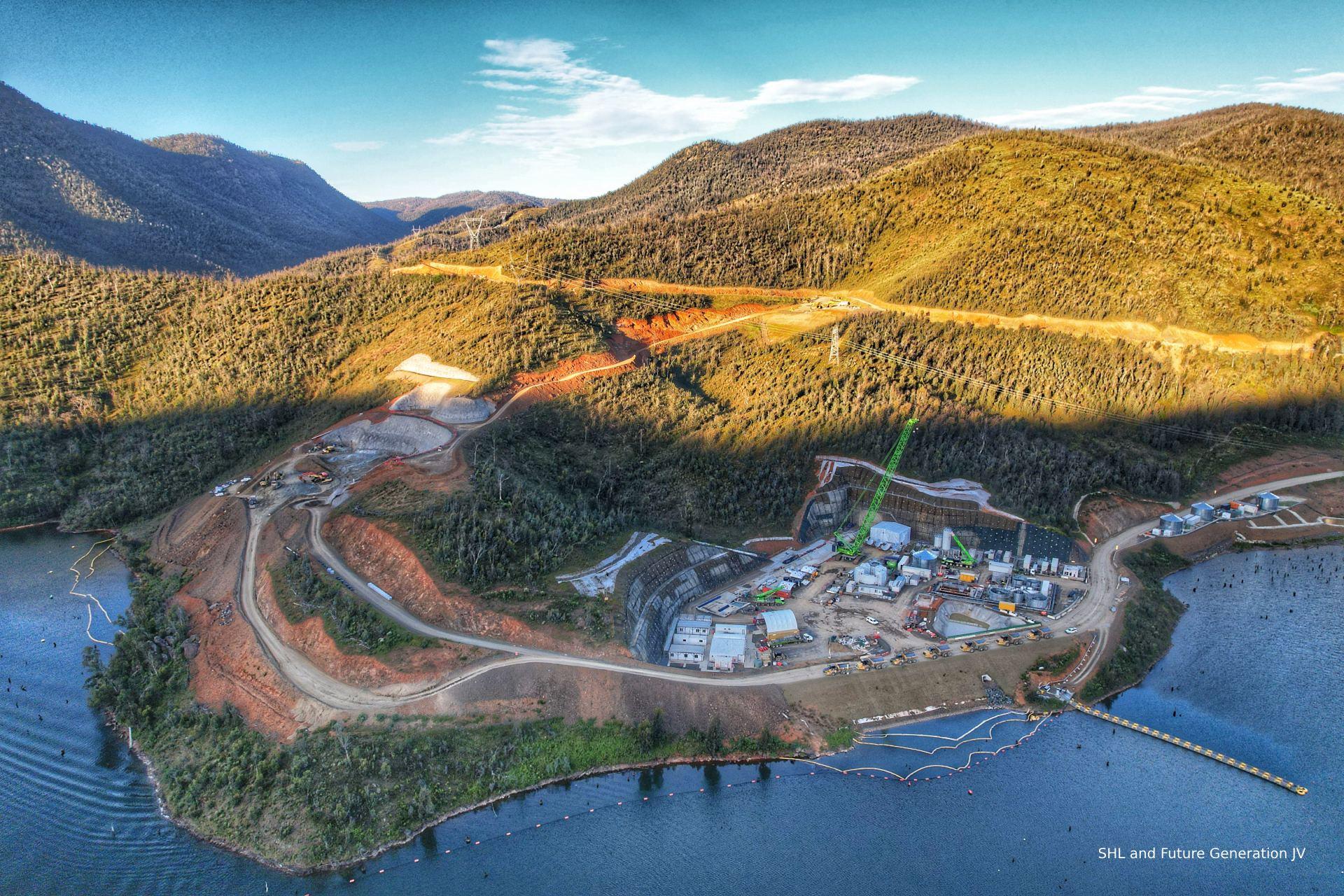 The Snowy Mountains Scheme is widely regarded as one of the world's great engineering wonders
The History
The Snowy Mountains Scheme is widely regarded as one of the world's great engineering wonders.
The Scheme is the most significant project to be undertaken as part of the post-war reconstruction program and has become an enduring symbol of Australia's identity as a multicultural, independent, and resourceful country.
The Project
Snowy 2.0 will be an expansion of the Snowy Scheme operated by Snowy Hydro Ltd. and will help underpin Australia's renewable energy future.
As part of Snowy 2.0, Italy's largest construction firm, Webuild (previously Salini Impregilo), will build the biggest hydroelectric power station in Australia after winning the contract, as part of a joint venture known as Future Generation for the civil works and electromechanical component of the project, which is valued at $5.1 billion.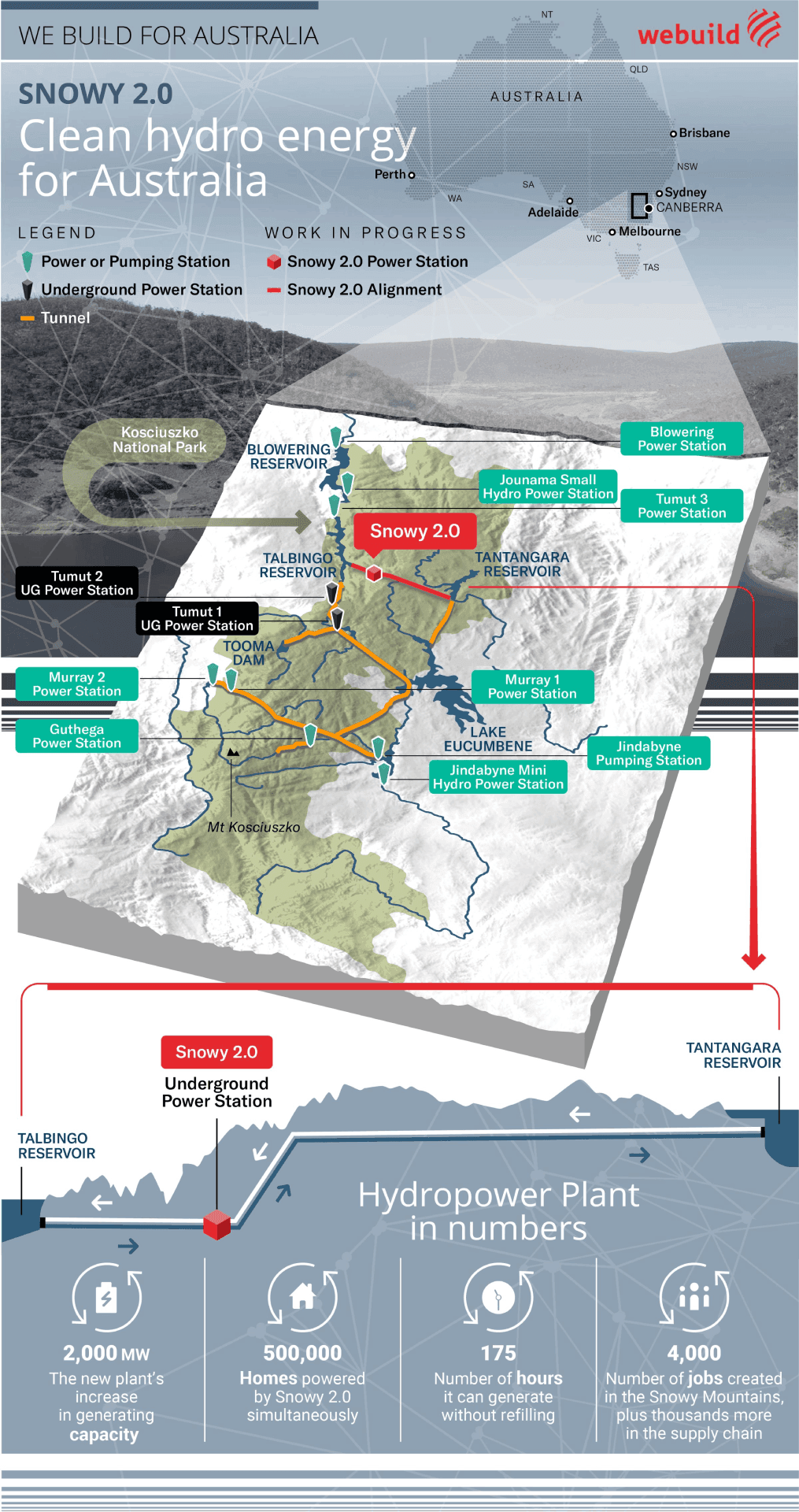 Snowy 2.0 Project Update - November 2023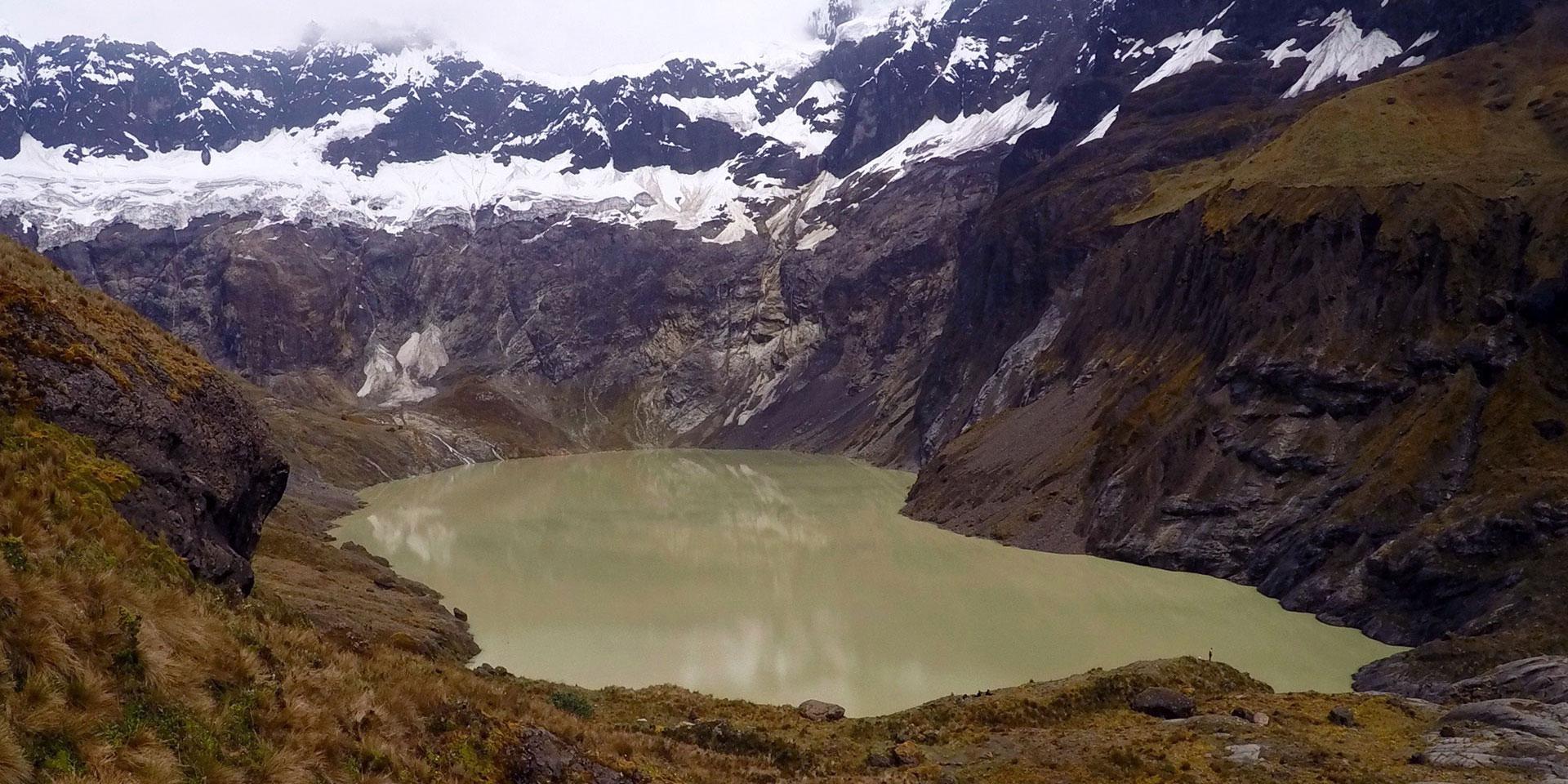 A hydropower project to help underpin Australia's renewable energy future as the country transitions away from coal and other fossil fuels for its electricity
The Benefits
Snowy 2.0 will increase the generating capacity of the Snowy Scheme by 2,000 megawatts (MW), up from current capacity which stands at 4,100 MW, and will also triple its pumping capabilities which the Scheme currently has at Tumut 3 power station.
Importantly, Snowy Hydro supplies the National Electricity Market at times of peak demand. As renewable energy sources continue to feed a greater proportion of power into the grid, Snowy 2.0 will help keep the lights on when the wind is not blowing or the sun is not shining.
The Details
Under the terms of the contract, Webuild will link the existing Tantangara and Talbingo dams by excavating a series of tunnels and building a hydroelectric power station with pumping capabilities facilities located nearly one kilometre underground.
Snowy 2.0 will create over 5,000 direct and indirect jobs and, once complete, the increased generation capacity could power 500,000 at any one time and its energy storage is up to 175 hours.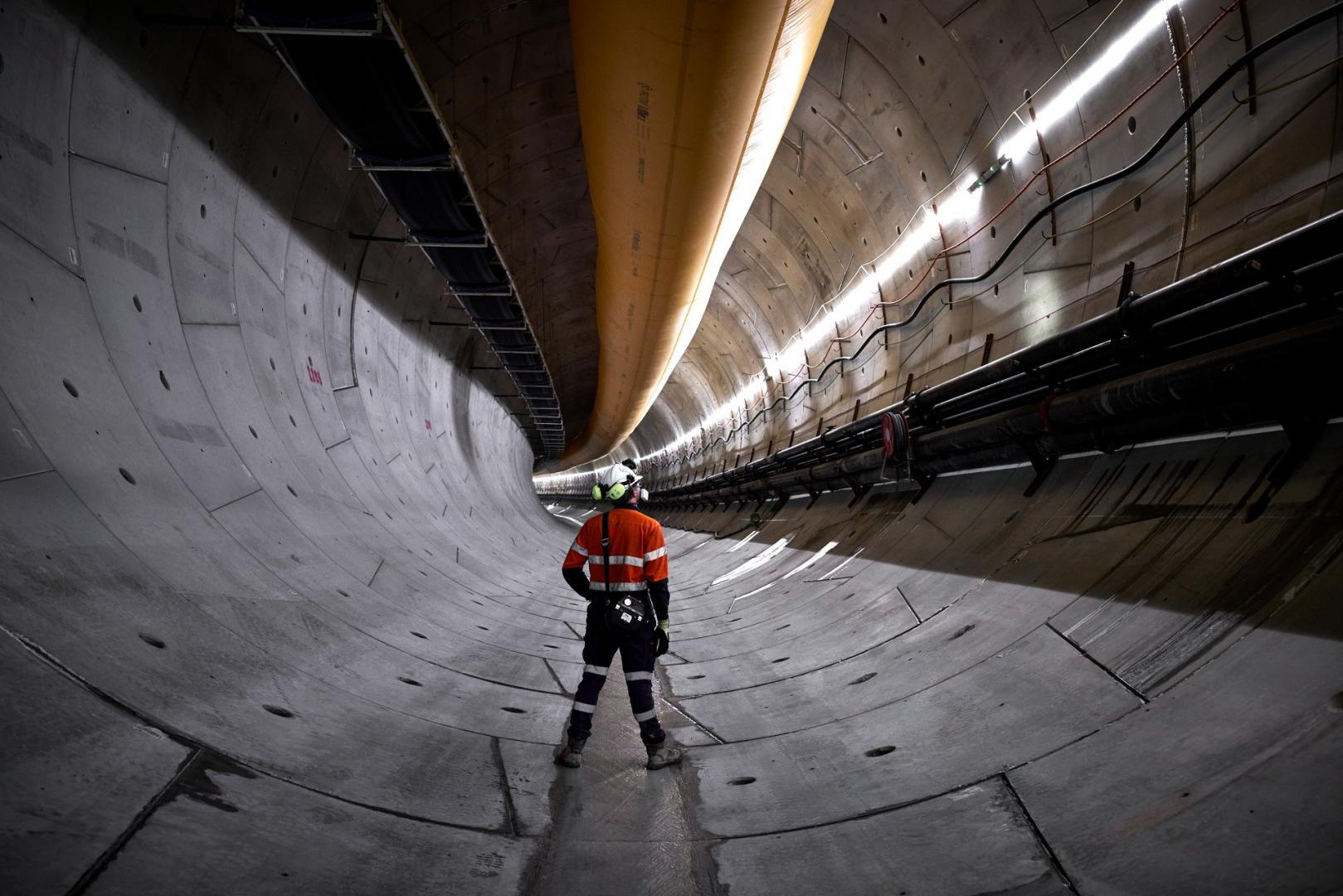 Key facts
Snowy 2.0 will help underpin Australia's renewable energy future
+ + +
direct and indirect jobs created
The Future
Hydroelectricity plays a key role in the country's efforts to produce cleaner energy, given how it is responsible for 33.9% of renewable energy produced, according to Australia's Clean Energy Council.
Snowy Hydro already plays a critical role in ensuring system stability and at times of peak demand it's on-demand energy, keeps the lights on. Snowy 2.0 will enhance Snowy Hydro's  existing capability and help underpin Australia's renewable energy future.
Webuild will bring the know-how acquired from hundreds of projects built throughout the world and we are excited to consolidate our Australian presence where the business has a long and successful history delivering major infrastructure, starting with the Melbourne City Loop back in 1971.
Snowy 2.0
Information material - Bridge project over the Strait of Messina