We are committed to young people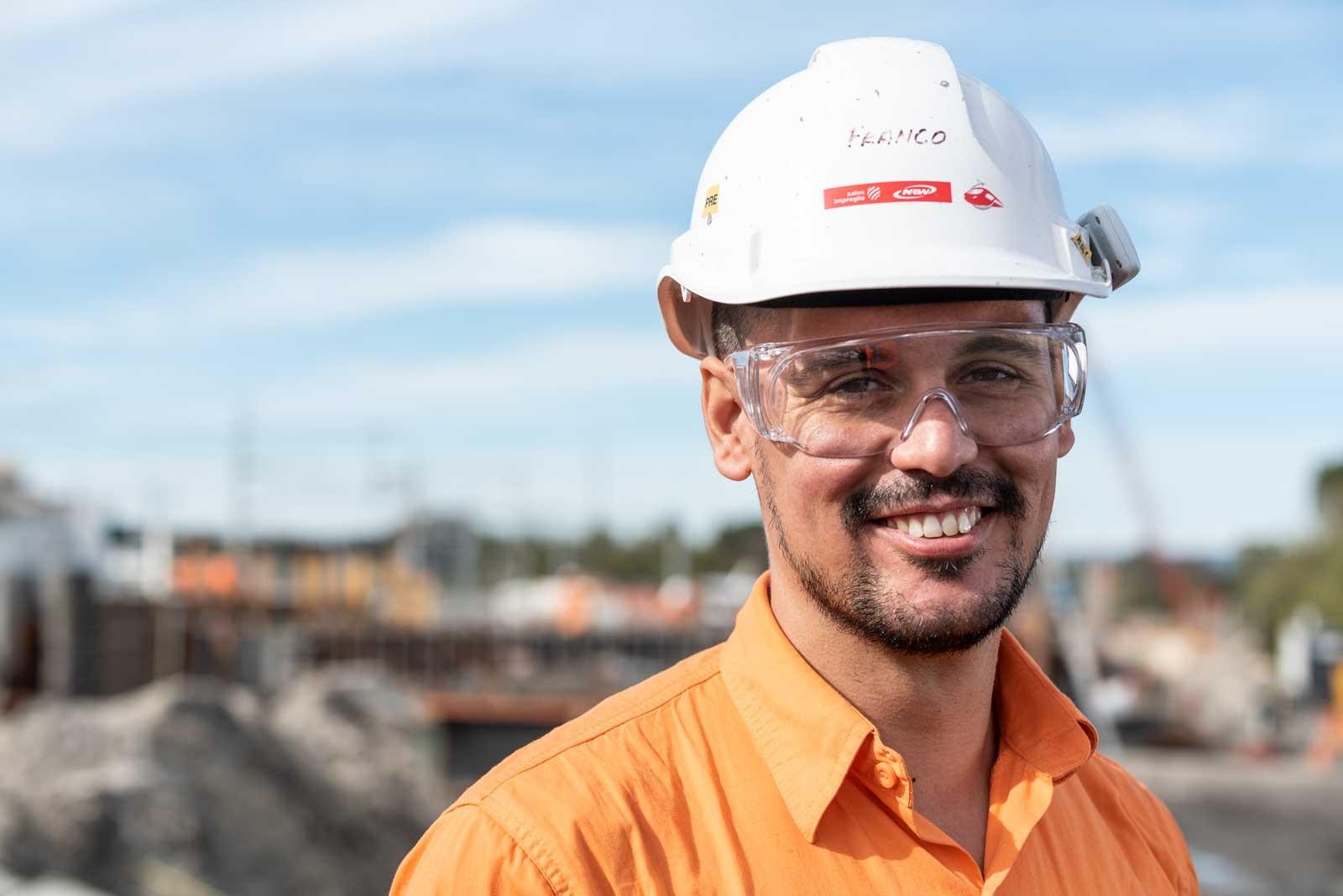 Involving younger generations means shaping the world through their eyes. Their perspective feeds our vision
We believe in young talents and plan the future by investing in their present. This is why we foster the development of new talent from world-class universities through some dedicated programmes for our Tomorrow's Builders across the world. This ensures that we have a sustained renewal of technical excellence which represents one of the strengths of our global footprint. 
Our interest in training young talent in light of our faith in their ability to help the Group respond to future challenges in the infrastructure sector is longstanding. We carry on our multi-year employee branding activities, focusing on the attraction and selection of young people and the provision of professional counselling and tutoring about construction sector career opportunities.
This involves strategic agreements with Universities, engagement initiatives such as career days, dedicated recruiting days, themed workshops in university faculties, presentations and visits to construction sites and innovation lab, with a focus on communications via digital and social media, university websites and the main on-line job boards, as these allow direct and ongoing contact with potential candidates.
Wherever we are, we always feel at home
We are present in all 5 continents. People are our strength. We compete with the main global players through the work of a multi-cultural team
+ + +
Direct and Indirect Employees 
Webuild and the University of Technology Sydney: agreement of collaboration
Webuild and young talents. What's on campus?
From Italy to Australia: our focus is on students and young graduates!
Webuild's partnerships with high-level Italian and international universities set the foundation for training talented early career profiles and developing the next generation of Tomorrow's Builders, who are destined to become the driving force of our Group in the future.
Among the strategic agreements with universities, in 2019 we stepped up our collaboration with the Australian universities. We continued to partner the University of Technology Sydney (UTS), the 1st young university in the country,  to fund a scholarship for deserving engineering students (the "Australia Tomorrow's Builders scholarship") and supporting the Women in Engineering and IT programme, a four-year cooperative scholarship to promote the academic and professional training of female engineers.
This programme is one of the initiatives representing the strong commitment of the Group to encourage and inspire future Engineering female professionals and to foster gender equality in the Construction industry The wide-ranging collaboration with UTS, covered by an agreement signed in 2018, was extended to further projects over the years, including the design of a joint training course in  common fields interest  and the discussion on future joint research projects.
We are also making contact with the main universities of Queensland, to assess future developments and collaborations in order to raise our commitment to young talents across Australia.
Webuild and the University of Melbourne: agreement of collaboration
Webuild and University of Melbourne
In September 2020, we entered into a collaboration with Melbourne School of Engineering at the University of Melbourne, the top ranked Australian university for academic reputation according to QS World University Rankings 2020, putting it in 15th place worldwide.
The collaboration is based on a five-year agreement which includes student scholarships: the 'Webuild Master of Civil Engineering Scholarship', provided to students who want to specialize in civil engineering, and the 'Webuild Women into Engineering Scholarship', to continue attracting and supporting women in STEM.
Through this contribution to Melbourne School of Engineering, Webuild strengthens its commitment to Victoria and Melbourne, while also being part of its future-focused infrastructure development programme and growth.
Future Generations | AU
Materiale informativo - Progetto Ponte sullo Stretto di Messina