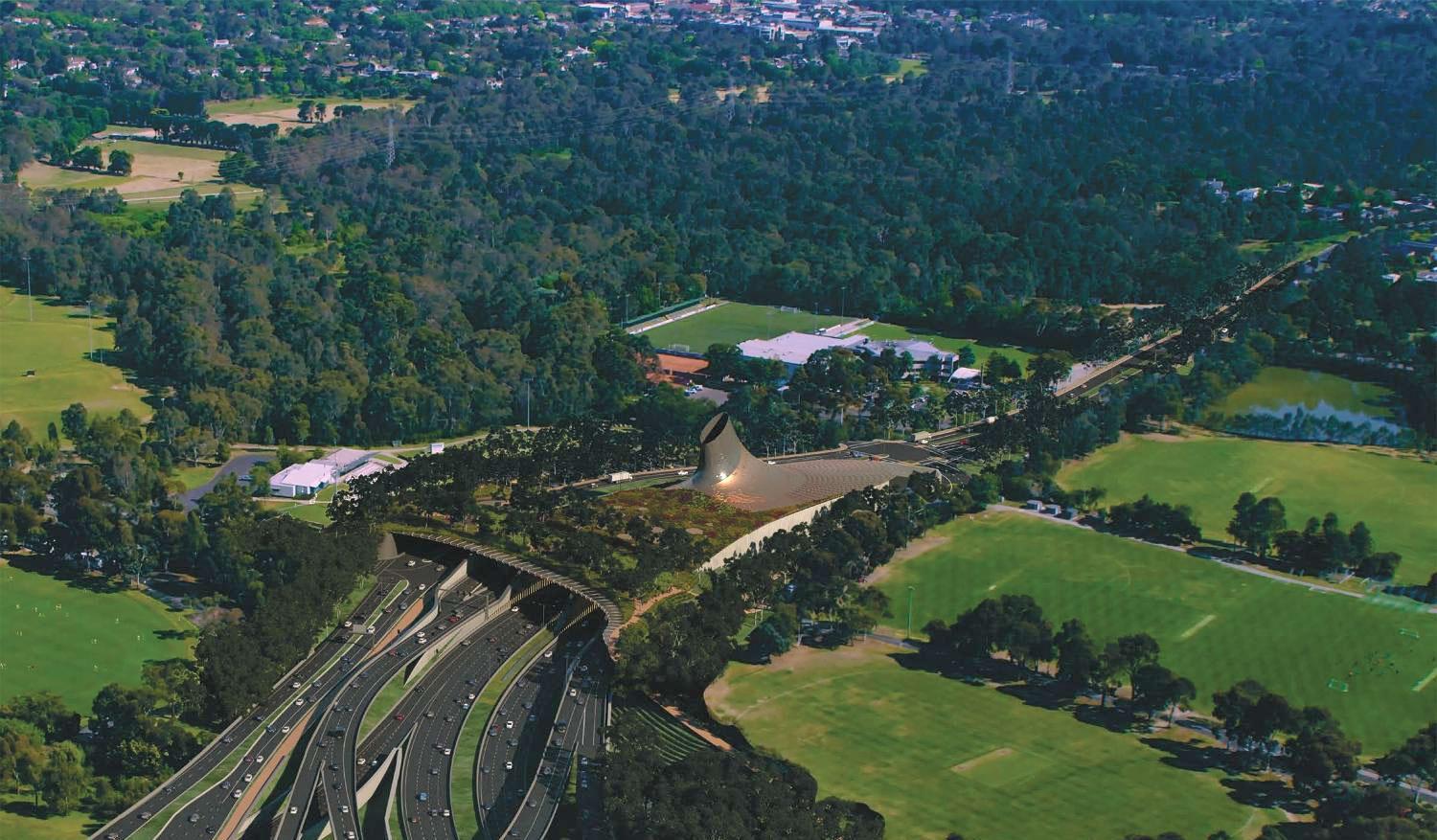 North East Link is the biggest ever infrastructure investment in Melbourne's north-east – changing the way people move around Melbourne.
The project 
The North East Link Program will provide an essential link in the city's freeway network, reducing congestion and travel times for tens of thousands of motorists. It will take 15,000 trucks off local roads every day and reduce travel times by up to 35 minutes for commuters.
Valued at $11.1 billion, the North East Link Tunnels primary package is the largest private-public partnership (PPP) for a road infrastructure project in Australia, one with a strong element of sustainability that will fix the missing link in Melbourne's freeway network between the M80 Ring Road in Greensborough and an upgraded Eastern Freeway in Bulleen.
The details
Webuild, as part of Spark consortium, will design and build twin three-lane tunnels 6.5 kilometres long, among other related works. Once completed, it will be the longest road tunnel in Victoria.
The tunnelling work is part of the primary package awarded to the Spark consortium by the North East Link Program, which is overseeing the project's development  on behalf of the Victorian Government.
Construction on the North East Link Tunnels is now underway, with other secondary works packages progressively taken out to market. North East Link is expected to open in 2028.
North East Link - project's highlights
+ + +
tunnels with parklands, wetlands and a tree-lined Greensborough Road boulevard above
+ + +
interchanges at Lower Plenty Road, Manningham Road and the Eastern Freeway
+ + +
jobs created on the Tunnels package alone
Our Stories - Webuild in Conversation
Meet the Team – North East Link Project
North East Link Tunnels
Materiale informativo - Progetto Ponte sullo Stretto di Messina