North West Rail Link - SkyTrain Project
The North West Rail Link is the first phase of the most significant infrastructure project in Sydney since the Sydney Harbour Bridge and one of Australia's largest public transport projects
By 2024, the city of Sydney will have a 66km railway system which will transport more than 46,000 pedestrians per hour, dramatically changing the way the residents of Australia's largest city get around.
Within the next 10 years, the northwest suburbs of Sydney are projected to be home for 600,000 people, growing by over 200,000 meaning more passengers will be commuting and relying on Sydney's infrastructure.
As part of the project, Webuild (previously Salini Impregilo) Australia constructed an eight-station metropolitan train line connecting Chatswood station with Cudgegong Road in Rouse Hill, with the section between Bella Vista and Cudgegong road requiring the design and construction of the "Skytrain" bridge.
The engineering challenges
The North West Rail Link highlighted major engineering challenges including significant torsional effects due to the curvature of the deck in the presence of railway and stay loads. In answer to these engineering challenges, Webuild used their "Stage by Stage" technology, a global innovation developed by Webuild.
Since the commencement of operation, the much-needed rail system has also provided a major relief for road users by removing more than 45,000km of car trips per day and providing public transport options to one of Sydney's most car dependent regions.
As Sydney's first fully automated train system, the North West Rail Link runs peak services every four minutes, enabling it to move more people, more often, and to cater to the demands of the city's ever-growing population.
SkyTrain's Key Fact
The biggest public transport infrastructure project in Sydney
+ + +
pedestrians moved per hour
+ + +
car trips removed per day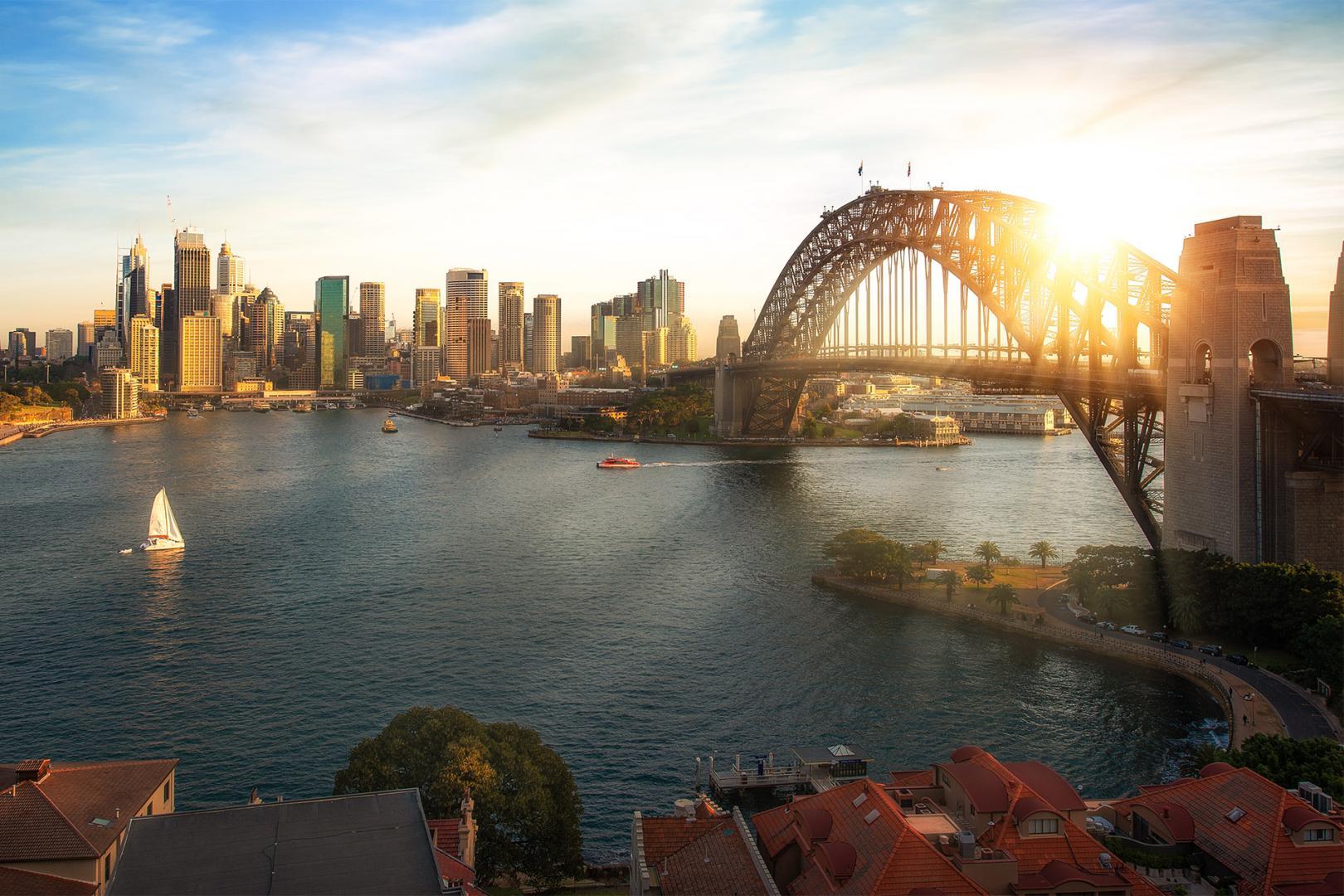 Skytrain Project Awards
Webuild was awarded 2018 Project of the Year, 2018 Global Best Projects from Engineering News Record, Award of excellence in infrastructure from the New South Wales branch of the Concrete Institute of Australia, 2017 Leading AS Built IS rating and Leading IS Design Rating in 2015.
North West Rail Link - SkyTrain Project
Materiale informativo - Progetto Ponte sullo Stretto di Messina